CBC Settlement Funding
CBC Settlement Funding HQ: Conshohocken, PA
Been in business since: 7/29/08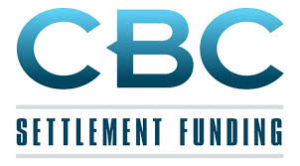 Better Business Bureau Information:
BBB Rating: A+
BBB Accredited: Yes
BBB Complaints: 4
Closed Complaints: 4 (2 out of 4 to the customers satisfaction)
BBB Reviews: 3 Negative
CBC Settlement Funding:
CBC Settlement Funding is a funding company based out of Pennsylvania, which helps clients with annuity purchasing, structured settlements and pre-settlement funding. The company has been in business since 2008. The company securitizes many of the fixed annuities and structured settlement payments it receives.
CBC Settlement Funding Review:
Pros
CBC's website provides a significant amount of education on the topic of structured settlements and retirement annuities. The home page points out right away that they are interested in buying single-premium annuities (SPIAs). These types of annuities are typically immediate annuities, where payments are starting within one year's time.
They also mention paying off medical bills with a lump sum payment from the selling of an annuity. Medical costs are one of the main reasons that people end up in financial hardships.
The website also infers that you will have your own representative through the process (as opposed to calling in and getting whoever answers the phone to field the litany of questions that inevitably arise). This feature is definitely a plus, especially when dealing with structured settlements where there are more hoops to jump through before the transfer of payments is completed.
We like the fact that they suggest you consider having an attorney present when signing their documents. Having an attorney present is always a good idea, especially with structured settlements. For investment annuities it may not be necessary.
Cons
The website provides a good resource section with helpful links, although we would have liked to have seen some disclosure regarding their relationship with annuity dot org website, which is on the list of helpful websites.
Their disclaimer says by registering for a free quote that a related or unrelated company may contact you in the future. We would prefer that communications would only pertain to the prospect and CBC Settlement Funding, unless initiated by the prospect.
We read through the BBB complaints and reviews. While we are not fans of excessive communication by structured settlement annuity companies, there are worse things than junk mail, a noted complaint. Another complaint was regarding a notary allegedly being paid late by CBC. Notary services are often used in the processing of annuity payment transactions. The other issue was related to a potential customer incurring court fees outside of the cancellation, or free look, period of the purchase agreement.
CBC Settlement Funding Acquired by Asta Funding
CBC Settlement Funding was acquired by Asta Funding, (symbol : ASFI) a publicly traded company, receivable asset management company in 2014. At the time, CBC had a portfolio of structured settlements with a present value of $30 million with a value of the future payments were over $44 million*
Being acquired by Asta Funding in early 2014 provides the company with deeper financial resources to buy annuity payments for people selling an annuity. In 2014, Asta Funding had reportedly agreed to provide financing of up to $5 million for CBC.* So if you're asking yourself, 'should I sell my annuity to CBC Settlement Funding we would say they have a great rating and, outside of junk mailings, they don't seem to have too many complaints. Make sure you get a few quotes from other annuity buyers or structured settlement companies before you make any decision.
Other Funding Companies like CBC Settlement Funding:
*http://www.njbiz.com/article/20140107/NJBIZ01/140109882/asta-funding-acquires-cbc-settlement-in-59m-deal