Novation Capital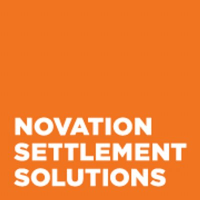 Also known as:
Novation Settlement Solutions
Novation Funding, LLC
Headquarters: West Palm Beach, FL
Information from the Better Business Bureau:
In business since: 2/27/2001 (9/27/2010 as Novation Settlement)
BBB Rating: A+ for both
BBB Accredited: Yes for Novation Capital, No for Novation Settlement
Complaints: 0 as Novation Settlement
Complaints: 4 as Novation Capital, LLC
Closed Complaints: 4
BBB Reviews: 0 for either
Novation Capital
Novation Settlement Solutions (formerly known as Novation Capital) is a structured settlement, lottery winnings and retirement annuity purchaser in West Palm Beach, Florida. They also offer a variety of other services including debt settlement programs, and non-traditional cash flow purchases such as inheritances and post-bankruptcy situations.
Novation Capital Reviews:
We read all the reviews we could find on Novation Capital and here is what we found. One customer was quite upset over being allegedly shortchanged around $6,000 on her settlements purchase price. But according to Novation Capital, there was a misunderstanding since this was a life contingent policy.
These types of annuities can bring a little more complication to payment transfers. Life contingent means the payments coming from the insurance company will stop when the annuitant passes away. As such, there is risk to the annuity buyer. The customer was going to obtain a life insurance policy on their own and name Novation Capital as the beneficiary (this is relatively common when dealing with life contingent annuities). The customer was unable to obtain a life insurance policy apparently due to health reasons.
The review continues that Novation  agreed to 'self-insure' (against the risk of the customer passing away before they could receive the payments purchased). This is what was surrounding the misunderstanding. It appears that all this was spelled out in the purchase agreement which, understandably, can be confusing to many.
The only issue we had would be to make sure when selling a life contingent annuity that you fully understand the process. Contract language can be confusing so go over it with a customer service rep until you understand it. Better yet, have your own attorney present for any transaction. There is a good chance you will get a significantly lower effective discount rate when selling life contingent annuity payments, especially if you're older. We've seen some very low discount rates, so with life contingency payments especially, get multiple quotes.
Two other complaints were about continued phone calls/mailings after being asked to be put on their do not call list. Frankly, this is pretty standard practice  for many, and Novation agreed to add them to the list. Another complaint was similar phone calls  after the prospect had sold a portion of a prior annuity payment to another annuity buyer. Novation Capital was presumably soliciting for the remainder.
Should I Sell My Annuity Payments to Novation Capital?
Novation Capital is a very active annuity buyer, with $1.2 billion paid out in lump sum for structured settlement payments in total and a 97% court approval success rate, according to their website. The site also provides good information on the legislative side of structured settlements. Novation also appears to be very involved in community programs.
Finally, Novation has an estimated 7% market share in the structured settlement payment purchasing industry.1 This means they are big enough to be credible and have adequate funding capacity but also not so large that they forego customer service. As with all structured settlement companies, it's a good idea to get quotes in writing or email. You should always get multiple quotes to avoid getting an outlier,  low-ball offer.
Other Annuity Buyers like Novation Capital:
1http://www.law360.com/articles/620531/wentworth-peachtree-deal-created-monopoly-15m-suit-says